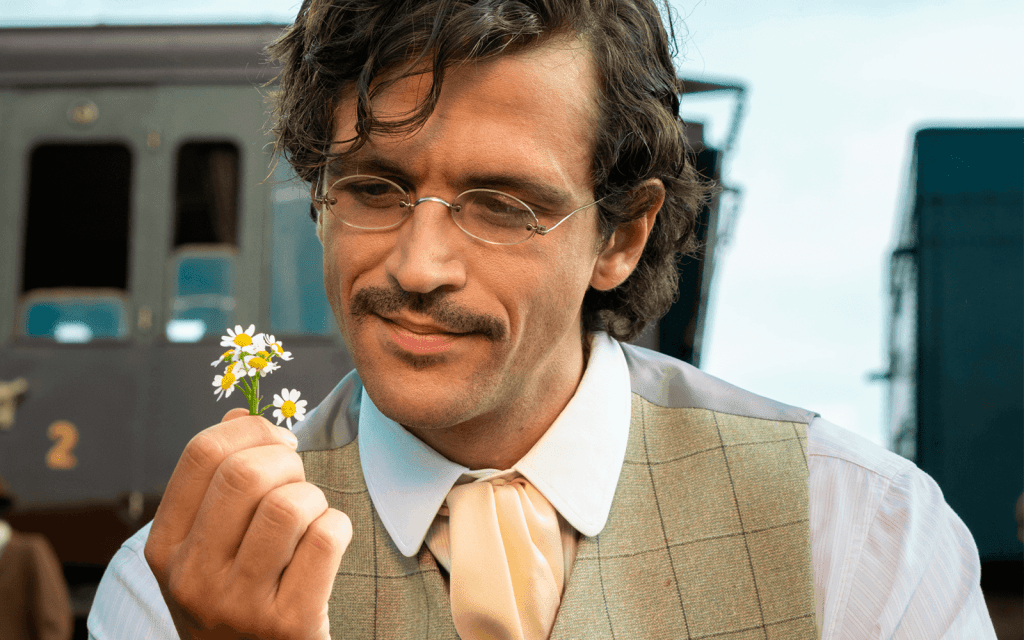 The love story between Bonomelli and nature has been going on for more than 100 years. Ever since Luigi Amedeo Bonomelli found a precious chamomile flower in the Tavoliere delle Puglie.

Since then, under the Apulian sun, Bonomelli has been cultivating a flower rich in essential oils and aromas, following every step of the chain, from field to cup.
The flower is of the tetraploid variety, with unique organoleptic characteristics.

This type of chamomile distinguishes itself from other varieties by the following characteristics:
– larger head size
– higher essential oil content
– richer aromatic bouquet
Peculiarities that, together with the unique characteristics of the soil and climate of the Tavoliere delle Puglie, make for an infusion with an intense and unmistakable aroma and flavour.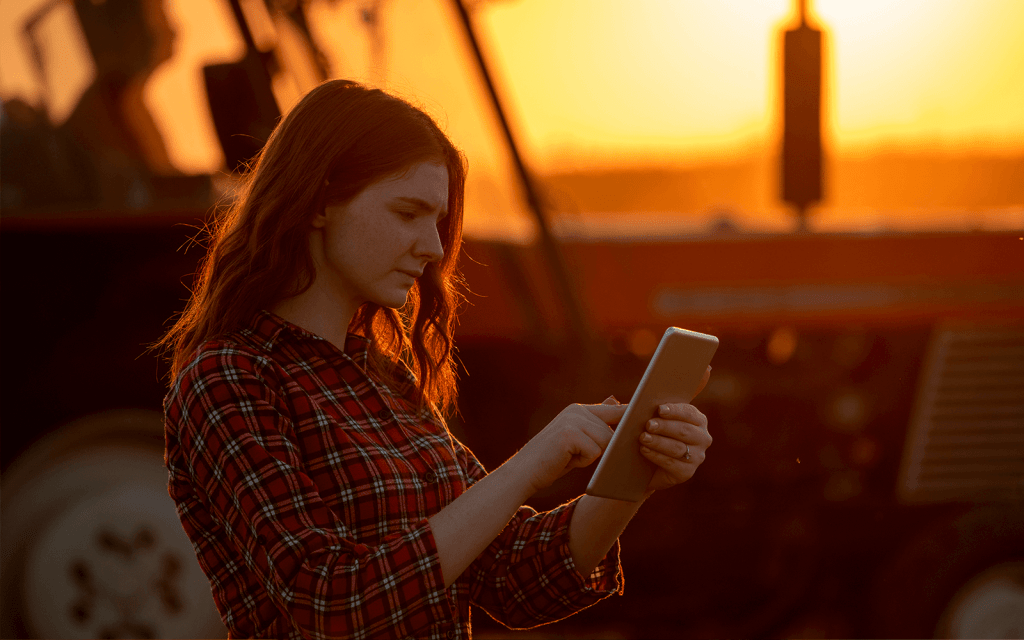 The production process begins every year when Bonomelli's agronomists set out to find the best fields, carrying out a series of analyses and checks to define essential parameters such as salinity, acidity, water permeability and the presence of the right nutrients.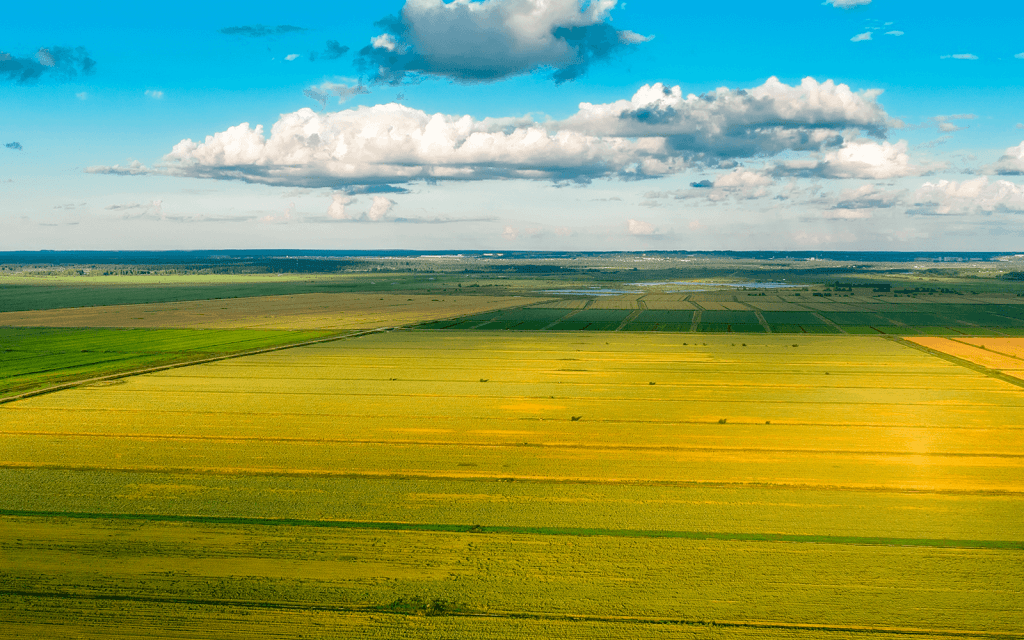 However, in order to obtain good chamomile, it is also essential to prepare the soil by sub-soiling, tilling and rolling it to accommodate the chamomile seeds which will grow into lush plants.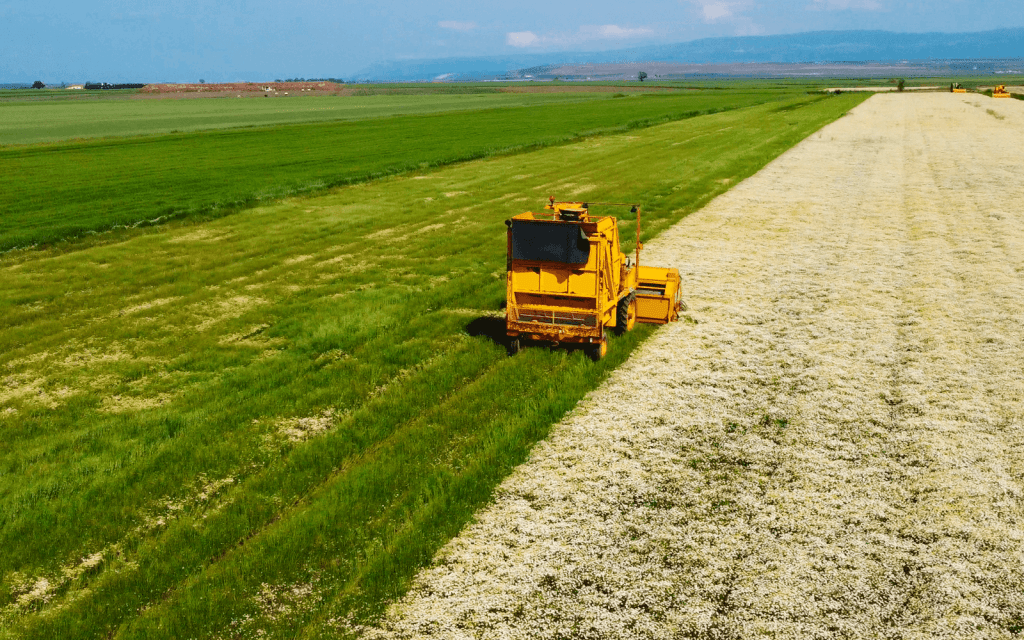 At the height of the flowering season, the chamomile is harvested gently using patented, trade secret-protected machines ('combing machines'), which pick the whole flower without damaging the plant.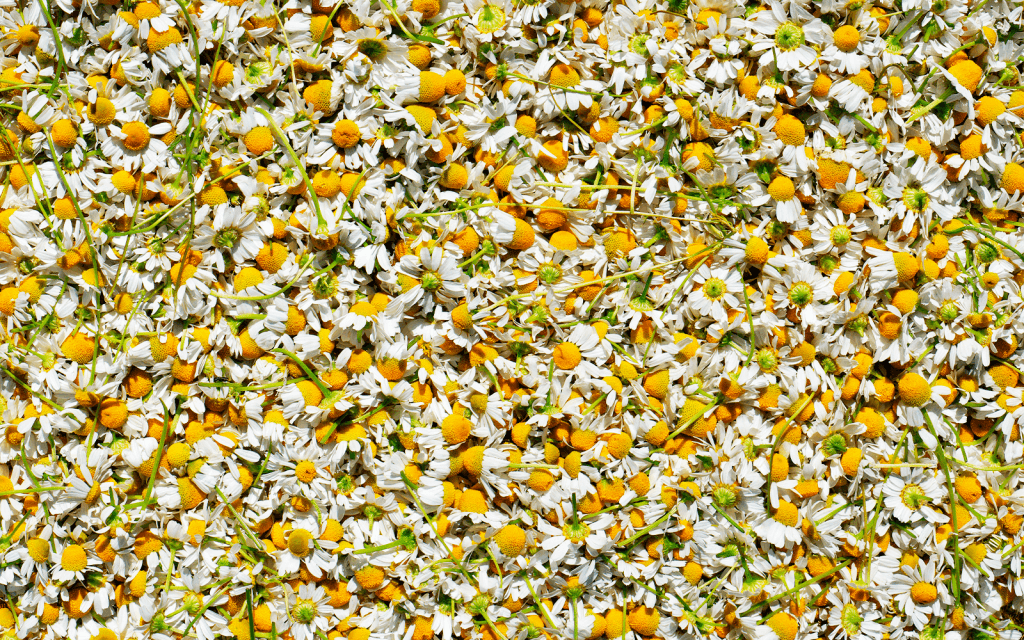 The secret to keeping the organoleptic properties of the flower intact is to dry it gently as soon as it is picked. This is why the drying plant is right next to the fields and all cultivated land must be within a radius of 20 to 25 km from the Foggia plant, so that the raw material can be processed a maximum of two hours after harvesting. This is vital to keep all the properties of the flower intact.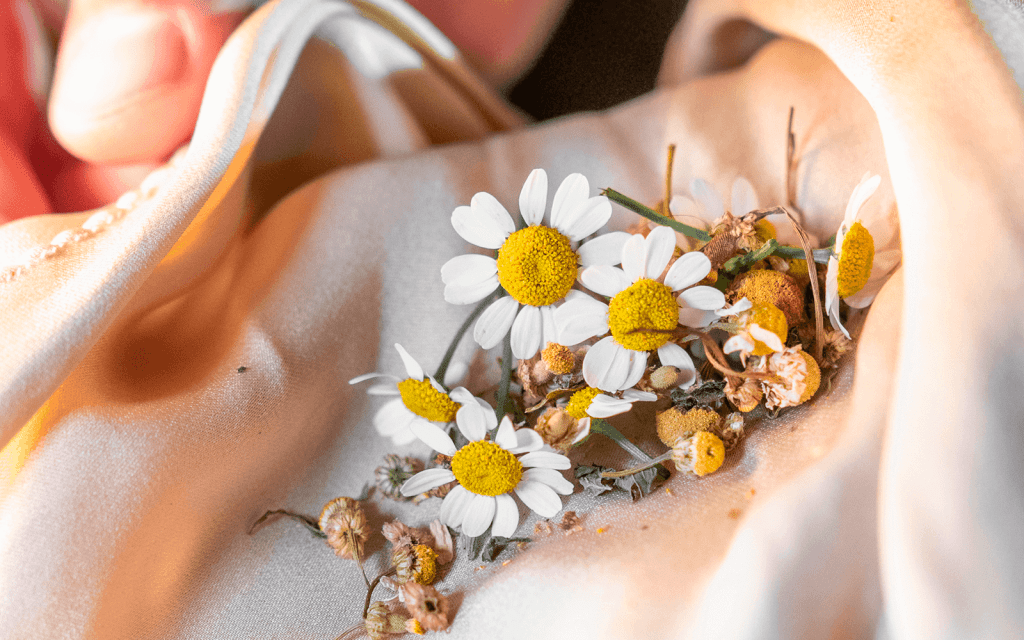 Once the fresh flowers have been picked, the slow and delicate processing begins. This is followed by the 'gentle' drying of the chamomile, whereby the flowers are selected intact and purged of other 'extraneous' green parts such as stems, stalks and leaves.
The flowers are dried by a continuous, gentle flow of air that caresses the petals, heads and corolla, and ensures that all the organoleptic and beneficial properties of the flower are retained inside.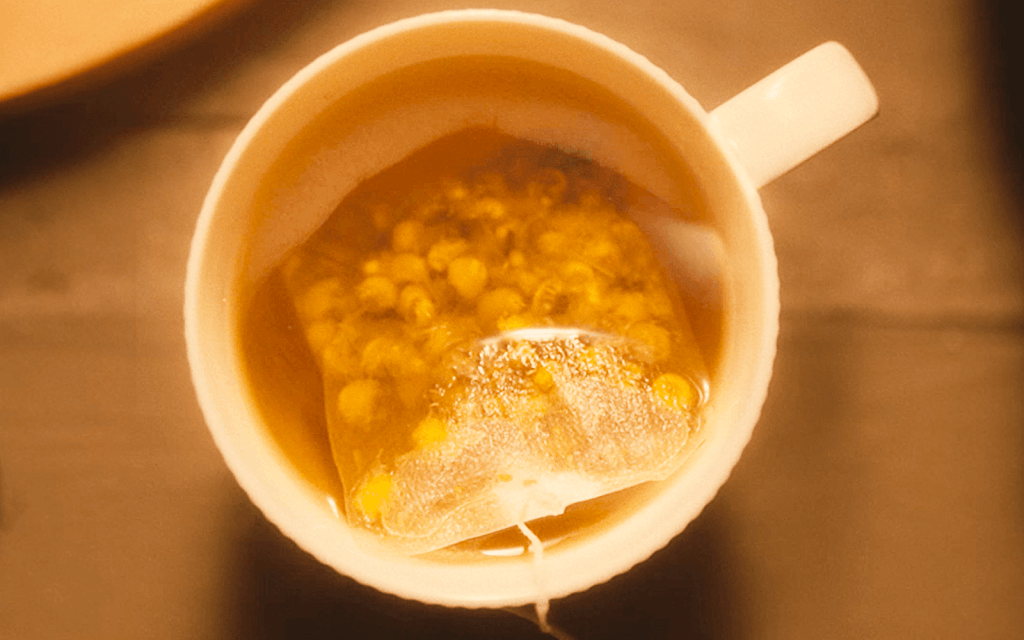 From the Tavoliere delle Puglie the dried flowers travel to Lombardy, where Bonomelli's team of experts analyses, selects and mixes them with chamomile from other origins to ensure a balanced and unmistakable taste.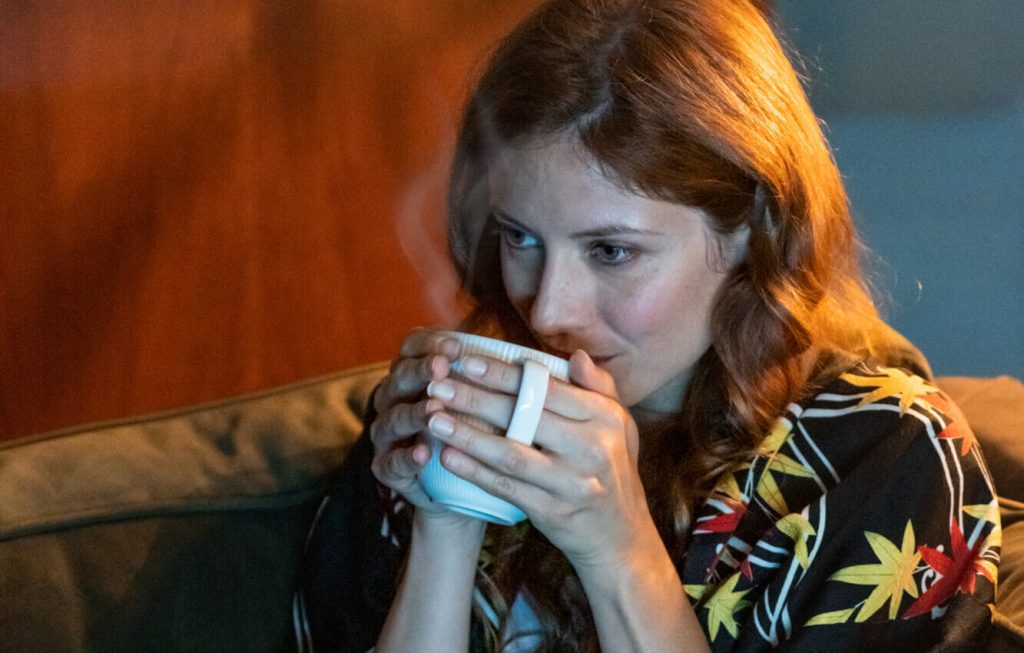 This is how Bonomelli creates its special recipes that combine naturalness, functionality and taste.